Online behavior is always evolving as users explore new platforms and capabilities, but also as popular culture shifts and influences the interests and jokes shared by users online.
As new and exciting subjects and memes gain popularity online, the social media trends that guide marketers and digital strategies change as well.  
Social media marketers need to practice constant vigilance when tracking these changes, and predict altered behavior ahead of time whenever possible. This is important for several reasons. Marketers need to know where and when to reach people, what media formats are resonating, and – most importantly – understand the interests and communications styles that are likely to engage audiences on social media. 
Digital trends can also be a great way to reach personas with niche interests, connecting with those audience members in a relatable way that builds trust and connection. 
By building a social strategy that is flexible and allows for quick adoption of new content, marketers open themselves up to the power of online trends. Flexibility is important because trends can sometimes become cringy as quickly as they become popular, so marketers need to be adaptable and fast in order to make the most out of their trend following strategies. 
Additionally, by keeping track of and engaging with these trends, marketers maintain an  edge in the saturated world of social media marketing. Trends circulate quickly online, allowing your content to spread far and wide, taking full advantage of algorithms and popular hashtags. 
But, how does one figure out what's trending, and more effectively, how does one see and understand what's going to trend in the near future? 
Use the right tools
Using tools can be a great way to stay on top of trends and decide which of them are a good opportunity for your brand. By harnessing the right online tools and monitoring them daily, marketers can make the most of their time on social media and create trending content. 
Popular tools to track social media trends: 
There are a wide range of tools available to marketers in order to track social media trends, and many marketers are already using these tools for other aspects of their business. 
Google Trends: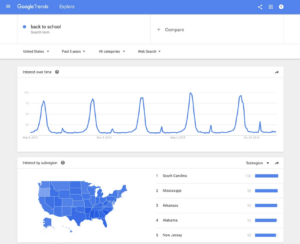 Google Trends is one of the most famous tools for tracking online trends. It lets marketers easily track search trends from around the world, broken down by date range, location, category, search type, and more. 
Hootsuite: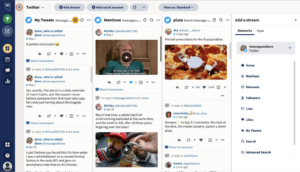 Hootsuite is another popular digital marketing tool with trend monitoring capabilities. Hootsuite has a wide range of tools for marketers to search trends across several social platforms. It easily lets marketers monitor daily trends, following a wide range of topics and tags.
Feedly: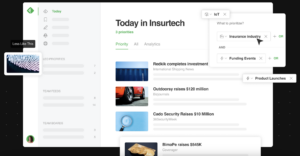 Feedly is a lesser known, but incredibly effective tool for tracking social media trends. This tool is best known as a news reader – letting marketers follow blogs and websites from their industry, but it also has social media capabilities that let marketers easily identify trending topics on social media.
Feedly also identifies the topics creating the most conversation, providing marketers with the data they need to plan their upcoming social and content strategies. 
Stay in touch with your target audience 
Beyond using tools to track digital trends, marketers should also follow trends by actively involving themselves in online communities relevant to the brands they service. 
It's important that marketers actively use the social media they post on and that brands hire social media managers who understand audience demographics and behavior inside and out. 
By working with team members who are themselves social media users, marketers can better harness the mindset and attitudes of their target persona. 
Additionally, engaging with other users on social media lets marketers witness first hand new trends as they emerge and change over time. 
The Top 10 Social Media Apps By Monthly Active Users
Keep in mind when planning your strategy where your target audience is likely to reside. Look at what social media sites are popular and which demographics are most likely to use them. For reference, here are the top ten most used social media platforms by global monthly active users according to Search Engine Journal: 
Facebook

YouTube

WhatsApp

Instagram 

TikTok

Snapchat

Pinterest 

Reddit

LinkedIn 

X (Twitter)
To see more from illumin, be sure to follow us on Twitter and LinkedIn where we share interesting news and insights from the worlds of ad tech and advertising.
Made for marketers
Learn how illumin unlocks the power of journey advertising for social media
Get started!