DOOH (digital out of home) advertising is booming and alongside this boost in popularity comes a wide range of exciting and creative ads.
This may have you wondering how to stand out and get ahead. There are many aspects of a successful OOH ad campaign – from how your ad looks to the potential comedy of its content, every part of the ad works together to create an impactful message. 
Digital out of home provides the perfect platform for unique visuals, distinct branding, and creative ad campaigns. If you want to know more about DOOH, and out-of-home in general, you can read all about it in our complete OOH Guide. 
Tips and tricks for a successful DOOH ad
Location, location, location
Using the location of an ad and its physical context when building creatives can add a comical, interesting, or even startling aspect that captures audiences and demands attention. Consider where an ad is going to be located and use that context to create material that reflects or even comments on its surrounding. This is sure to catch attention, get your audience thinking, and create a memorable and shareable ad experience. 
Distinctive visuals 
Bold colors and unique visual elements work to catch the eye and hold attention. It can be difficult to stand out in the already busy landscape of the city, a transit hub, or airport – but it isn't impossible. By using visual elements that are fun, vibrant, and distinct, marketers can catch eyes and stand apart from a busy, but often uncolorful, cityscape.
Dates and events
Advertisers can take advantage of distinct dates, holidays, and events to make a statement and get people talking. Like commenting on the physical context around it, by commenting on the date or time an ad can catch attention and start a conversation that can help it travel via word-of-mouth – sharing the message well beyond the initial ad spend. 
Some of the best DOOH ads
Here are some of the best DOOH campaigns from the past few years.
Spotify: Spotify Wrapped  
The distinct visuals of this ad make it undeniably attention seeking, in the best way possible. Wrapping up 2022, Spotify did an amazing job of mixing its signature green with a range of neon colors that easily stands out in a busy intersection or highway like Times Square, East LA, and other locations around the globe. Additionally, the retro shapes and color schemes create a sense of nostalgia, not only for the past year, but for past decades that sits with listeners and gets potential subscribers longing for the music of their youth.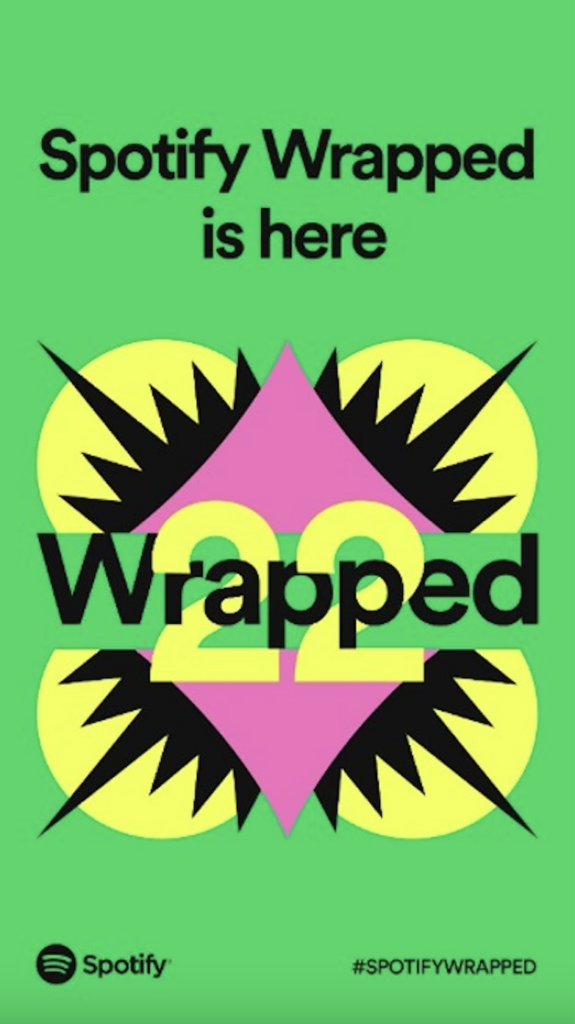 Lancôme: La Vie Est Belle
This 3D ad takes advantage of its location to capture the minds and imaginations of every passer-by. By using its location to its advantage, this billboard creates a 3D illusion that makes people stop, stare, and share with everyone they know. Lancôme did a fantastic job of creating a visual journey true to its brand while making an ad that (literally) stands out. 
Duolingo: Quitter's Day
Duolingo is on a hot streak with their advertising and this DOOH ad campaign is no exception. This ad uses Duolingo's classic colors to call out the quitters out there and encourage them to rejoin the platform. Language classes are so often dropped, and the company was clever in using a holiday like Quitter's Day to drive the message home that it's never too late to start again.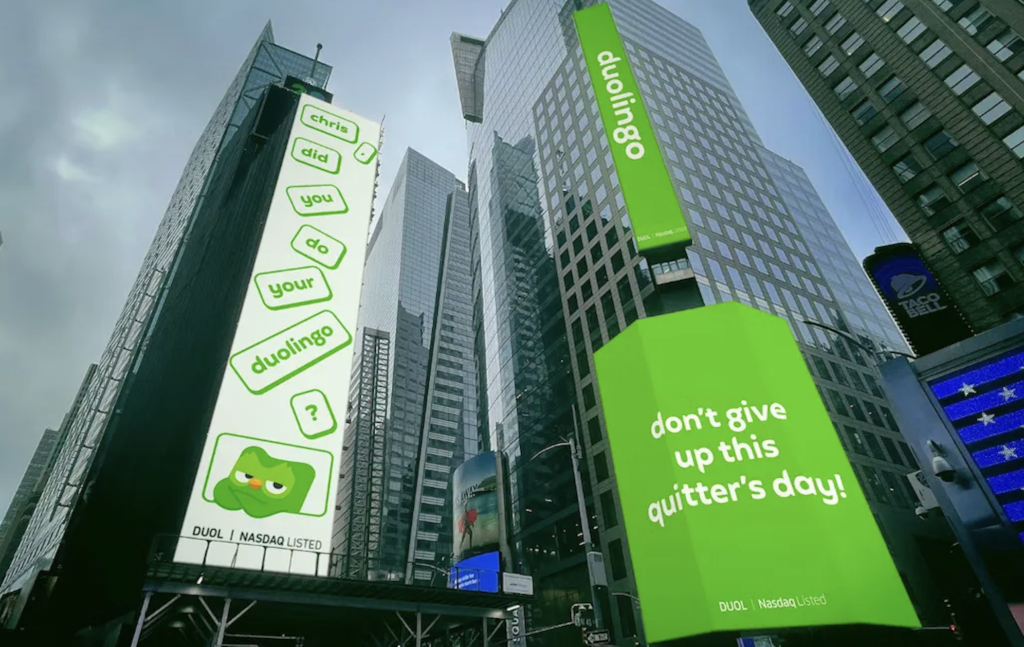 To see more from illumin, be sure to follow us on Twitter and LinkedIn where we share interesting news and insights from the worlds of ad tech and advertising.